SPRING KLEIN WRESTLING CLUB
_________________________________
For we wrestle not against flesh and blood, but against principalities, against power, against the darkness of this world and wickedness in high places. ~ Eph. 6:12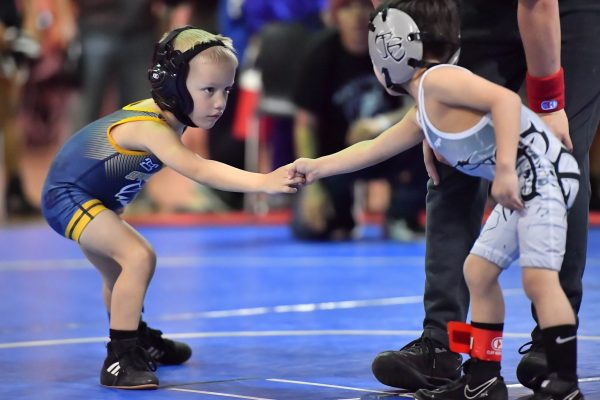 Our mission is to promote excellence in wrestling and to positively influence the lives of kids in Houston and surrounding communities. We are dedicated to having our kids develop a true commitment to wrestling by providing them with an enjoyable, team-oriented experience.
We emphasize the importance of technique, sportsmanship, physical conditioning, work ethic, goal setting, competitive spirit, and self-discipline.
Our Goals and Objectives:
Provide a fun, safe environment for the kids
Teach the fundamentals of wrestling with great coaching
Provide a structure for the kids to become successful at wrestling and at life
Who are We:
Spring Klein Wrestling Club is an all-volunteer, youth wrestling club for all ages. We are a Non-Profit 501c3 Corporation. We are made up of wrestlers, parents, volunteers, and coaches.
The club was founded in 1997 in a garage in north Houston and have seen hundreds of kids go through the program to become champions as youth, high school, and collegiate wrestlers.
We host dozens of wrestling meets, camps, and clinics per season. Last year, we hosted over 2,000 wrestlers from all over Texas, along with a total attendance of over 3,000 for all combined events.
We have a 14,000 square foot facility with over 8,000 square feet of mat space.
PRACTICE SCHEDULE
All Practices Are In The Main Gym
Drilling, Live Wrestling, Conditioning
MONDAY
All Wrestlers
6:30pm – 8:00pm
TUESDAY
All Wrestlers
6:30pm – 8:00 pm
WEDNESDAY
All Wrestlers
6:30pm – 8:00pm
THURSDAY
All Wrestlers
6:30pm – 8:00PM
SUNDAY
High School/Adv
2:00pm – 4:00pm
Wrestling teaches life skills kids will use forever…things like:
Confidence, hard work, mental toughness, self-defense, goal setting, willpower, responsibility, discipline, respect, problem-solving, coordination, positive responses to failure, and so much more!
Many of these skills are highly valued by colleges and future employers. Learning these life skills at a young age gives your child a head start on a very bright future.
Collegiate Wrestling
September through March
Olympic Wrestling
March through July
Strength, Conditioning, Folk-style Fundamentals
July through September